To the attention of our Chinese buyers!
We started accepting payments through the AliPay payment system.
For details please contact our sales department sales@chemcraft.ru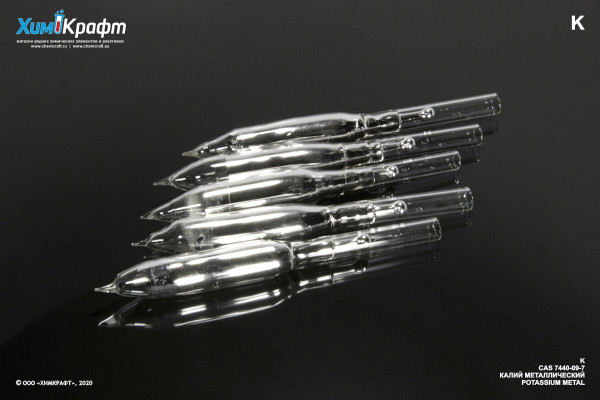 Ampoule Dimensions
Net Weight of Potassium: 10.0 g
Total length: 160 mm
Metal Capsule Length: 110 mm
Diameter of capsule with metal: 19-20 mm
Tail Diameter: 8 mm
--------------------------------------------------
Supplied in breakseal ampoules under argon.
Ampoules are transported in protective containers.
Metal is completely free of oxides.